If you're a solopreneur or small business owner, the best CRM for your needs is one that can handle both personal and professional tasks.
We all know that starting your own company means wearing different hats.
So one time you are acting as a sales team, customer support team, and hr/accounting/billing/IT department.
Although it's overwhelming, that's the only way to get your small business on track and running.
For example, let's start the process of securing sales.
The common approach is to create a spreadsheet. Any inquiry, leads, engaged leads, quoted leads, etc. will be added manually on that spreadsheet.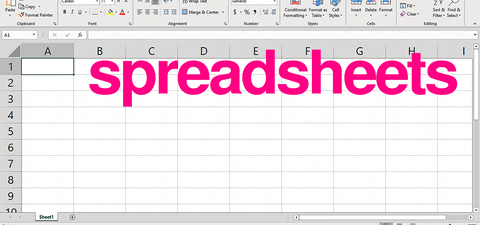 Initially, everything is so far so good. Once things start to grow and have different channels of generating leads.
You'll at some point needs to hire a virtual assistant or personal assistant with your tasks. And not everyone is like you!
You'll realize a lot of mistakes, some data gets deleted by mistake, or duplicated, etc.
After some evaluation, you'll realize many missed opportunities to convert leads and up-sell customers.
At this moment you surely need a CRM!
Checking the best CRM on the market ends you with CRMs that break the bank.
And the cheapest CRMs are lousy and don't really provide any serious automation.
In this blog post, I'll walk you through what makes a CRM suitable for a solopreneur or any small business owner.
After reading this you will be able to make the right decision on a CRM that suits your needs and requirements.
What Value Does CRM bring for Solopreneurs?
So basically it makes perfect sense to see large and medium enterprises signing up for CRM.
Their reason is logical.
They have hundreds of marketers, salespeople and customer support reps that need to handle routine tasks and customer accounts.
But why would a solopreneur needs a CRM?
Simple … efficiency!
You are wearing different hats and it can be difficult sometimes to do the manual tedious boring tasks.
Plus you really prefer to focus on expanding your business, creating new product ranges, or simply finding new customers.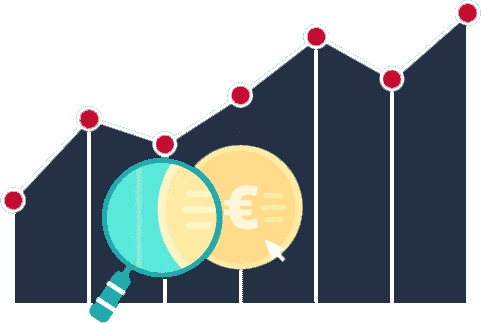 At some point, you realize that almost half of your tasks can be automated.
Once you integrate CRM solution in your business, you realize that the manual tasks such as;
Data entry
Meeting scheduling
Invoicing
booking
Pipeline management
Follow up emails
Can but automated!
Plus none of your customers will ever realize that they were reached out or replied to via an "AI robot"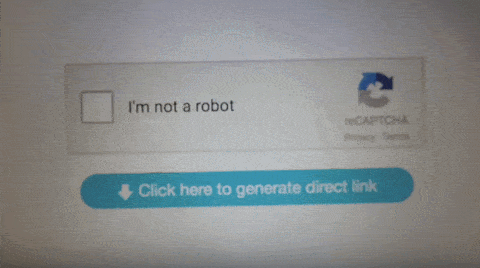 Actually, personalization will continue to be there plus much more efficiency.
So if a CRM delivers a great personalized customer experience, then you'll feel much less effort is used and more time to scale your business.
What to Look for in a CRM
One particular CRM that will work for your business is a lot easier said than done, but here are the tips, tricks & best practices you need to know.
Here, I'll walk you through the different CRM options and explain which one is best suited for your small business.
Some CRM systems support teams of employees while others are built for solo entrepreneurs.
With so many CRMs to choose from, the task of finding the best one for your single-person business can seem daunting.
Google is full of blog posts discussing which features are most important in a CRM, but very few discuss what constitutes a good fit for a one-person independent entrepreneur.
Ask yourself these questions before you start evaluating CRM vendors:
What are the most inefficient parts of your work and how can you deal with it more effectively?
What improvements do you need to make in operational processes?
Are you the one who will be using this CRM? Are you going to share it with your Virtual Assistant or Personal Assistant? How many users do you need?
Are you currently using other software such as inventory management or accounting that you would like to integrate with the CRM system?
What is your budget?
After you've understood why you need a CRM, and your goals in finding one, it can be easier to filter through all that is available on the market.
6 criteria when choosing a CRM system.
1) Be aware of which functionality & features suit your business
Your business is unique, so is your workflow and your process.
To signup for CRM that is rigid and or something with basic features is never a good idea. Most likely it'll be a waste of money.
You need a CRM that is customized to your business and have the capacity to adapt to your business growth.
So it's always critical that the CRM vendor has the capacity to customize the functions and features from time to time based on your business needs and growth.
Another point I have to add;
Many CRM software companies push their features to appeal to large segments of businesses.
But in your case, why pay for features that are irrelevant to your business? or unlikely you'll be using?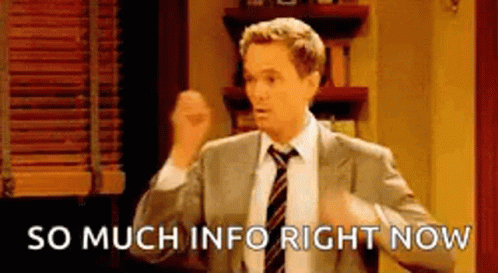 To sum up this point; STAY AWAY from the one-size-fits-all solution; it will make you HATE CRM and make the CRM fail before even starting.
2) The CRM should work well with other applications
The whole point of getting a CRM is to streamline all your business operations.
It should never be another tool adding it to your collection of tools.
That's why it is important to find a CRM platform that integrates with other applications you are already using.
Now, we're not just talking about integrations with Office 365 or a Google G-Suite integration!
And don't settle for basic integrations such as Gmail or office 365.
Check if for example it can integrate with your e-commerce platforms, register all the transactions automatically, accounting software integrations, marketing software, ERP, CMS and so on.
We are talking about integrations that actually matter and facilitate your day-to-day operations.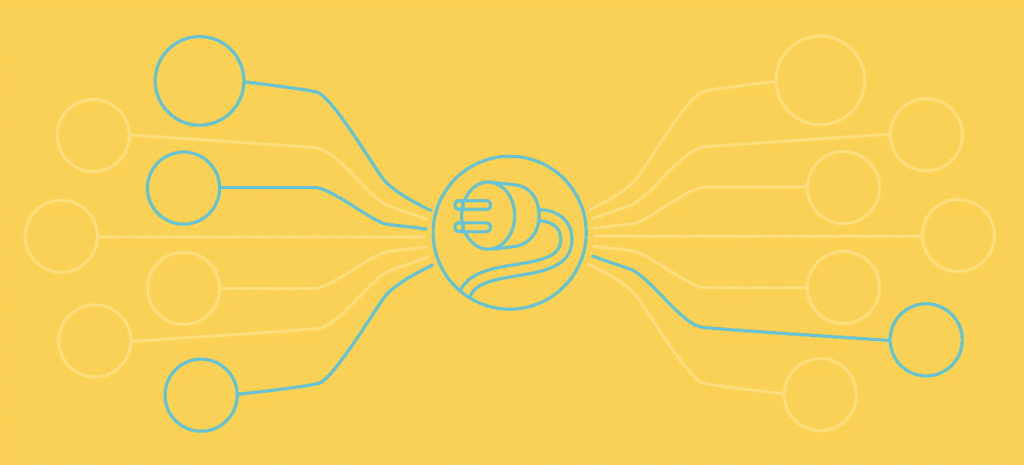 3) Always ask for a demo and a free trial
It's important to test out a CRM system before purchasing it.
The best solution is to start with a live (or online), personalized demonstration and then move onto a free trial.
Most CRM vendors provide a live demo with a sales person that explains the benefits of the system based on your business goals.
During this session, it's recommended to always ask as many questions as you can.
For example, the idea of customizing the CRM software to be based on your business.
After that, you get offered a free trial for a number of days to test all the features and get the feel of the platform.
It's recommended to check vital things such as the ease of use, key functions, and how relevant the features are to your business.
4) See if a customization and training are available
You will not be able to tab into the full potential of the CRM software if you are not aware of the features.
Some CRM providers don't really give a serious training on their CRM and just give a dull help document that doesn't really help much.
Always make sure that the CRM provider can provide a good aftersale support along with hands on training.
This is crucial to enhance the learning curve and get you to adopt the new CRM as soon as possible.
Another critical aspect is the customization and personalization to your business.
Your sales process, marketing strategy, customer service or your contact management routines has to be supported fully by your new CRM system.
Many cheap CRM systems are just rigid and gives you rigid features and you have to adapt on those features.
But that's the first step to CRM implementation fail.
The CRM has to be customized based on your business needs. And if you have to pay extra for this, it's is pretty much worth the investment.
5) The Easy of Use of CRM is Vital
I believe one of the most critical factors in choosing a new CRM system is how easy is it.
Remember, CRM will be used almost on daily basis. So you don't want a complicated looking software that is inconvenient to use.
What's the point of buying a new software that slows you down!
You'll notice the ease of use once the vendor shows you a live demo in action. And you can analyze if the flow is logical and the ease to navigate between modules.
All this constitutes user experience.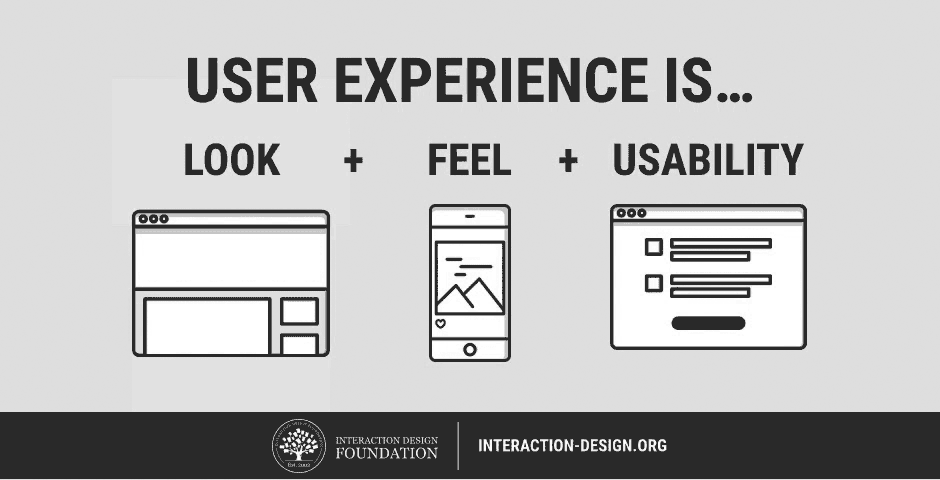 6) GDPR-friendly CRM is perfect for certain regions
The GDPR covers all the European Union member states.
So even if your company is not in the EU zone, but your clients are. Then you definitely need to comply with the GDPR.
Thus, your customer's data and where is it stored is critical to comply with GDPR requirements.
When the CRM provider is aware of that matter, it makes life easier for you when it comes to data privacy compliance.
Along the way you'll deal with customers that want their data to be removed from your database. Thus, it's required to send them a confirmation of deletion.
Another scenario, a customer requests a report of all the data you store about them in your CRM. Then, you are required by GDPR to generate a report of their data and send it to them.
So you can realize that's actually a hassle by itself.
But if the CRM understand this, you'll find it all in a one-click solution.
You don't have to manually go and remove customer data or generate a report of all customer's data, etc.
These are just a few of the GDPR-related tasks you must be able to perform in your CRM solution.
Top Rated CRM software that Suits Solopreneurs and Small Business Owners
Wxora CRM

Wxora CRM focuses on automation of data entry and minimizes the process of data entry.
Solopreneurs simply love this tool because it allows multitasking and wearing different hats in one place.
This Cloud CRM software have a full scale email automation, from email workflow that contain mini conversion goals (e.g., links to click, embedded videos to watch).
Which is tailored to take the customer through the journey from initial contact and purchase to retention and loyalty.
Other practical features such as tracking emails and reciprocal email synchronization.
With an average return on investment of $38 for every $1 spent, Anyone in any industry would be a fool not to utilize email marketing.
That's why Wxora CRM gives you a walk through exactly what it takes to use this tactic successfully and show you the best approaches for solopreneur business success.
Overall, Wxora CRM is easy to use and allows customer interactions from different channels, be it live chat, social media, phone or email.
Some of its advanced features include mass emailing and e-commerce tools.
The interesting part about Wxora is that you can request to add more features for example, customer loyalty program, Inventory management, accounting system and much more.
They integrate with over thousands of other software via Zapier. And the integration is seamless.
Pros:
An efficient dashboard streamlines sales activities.
Enables automation of repetitive tasks.
Syncing all exchanged communication with customers in a single file
Comes with a simple user-interface and this is crucial in ensuring fast adoption.
Flexible pricing scheme.
Ability to integrate with most of ERP systems, the Wxora development team always open to work on any new integrations.
The technical support staff converse English very well and most of them are from Malaysia or Singapore.
Cons:
Training is required. Wxora CRM is not a software that you can simply download and use straight. Because some of the features requires to be tailored to your business.
Not Cheap Pricing. Their monthly subscription is very competitive to what they provide. However, when it comes to implementation cost it can be pricy due to the amount of customization they make for your system.
Conclusion & Next Steps
If you are looking for a secret recipe to your business success, you are in the right direction.
No matter if you just started yesterday or one year ago. It's always relevant to have a solid map of your business requirements and a budget to choose a the right CRM for your business.
It's not a good idea to hop around CRMs, you need to stick to one and if that CRM provider such as Wxora have a solid development team. You'll always find your business matters solved and scaled.
Wxora CRM is your best bet for your solopreneur business. If you are wearing different hats, so can your CRM.
Get your free CRM consultation from Wxora team and see how can you grow from there.