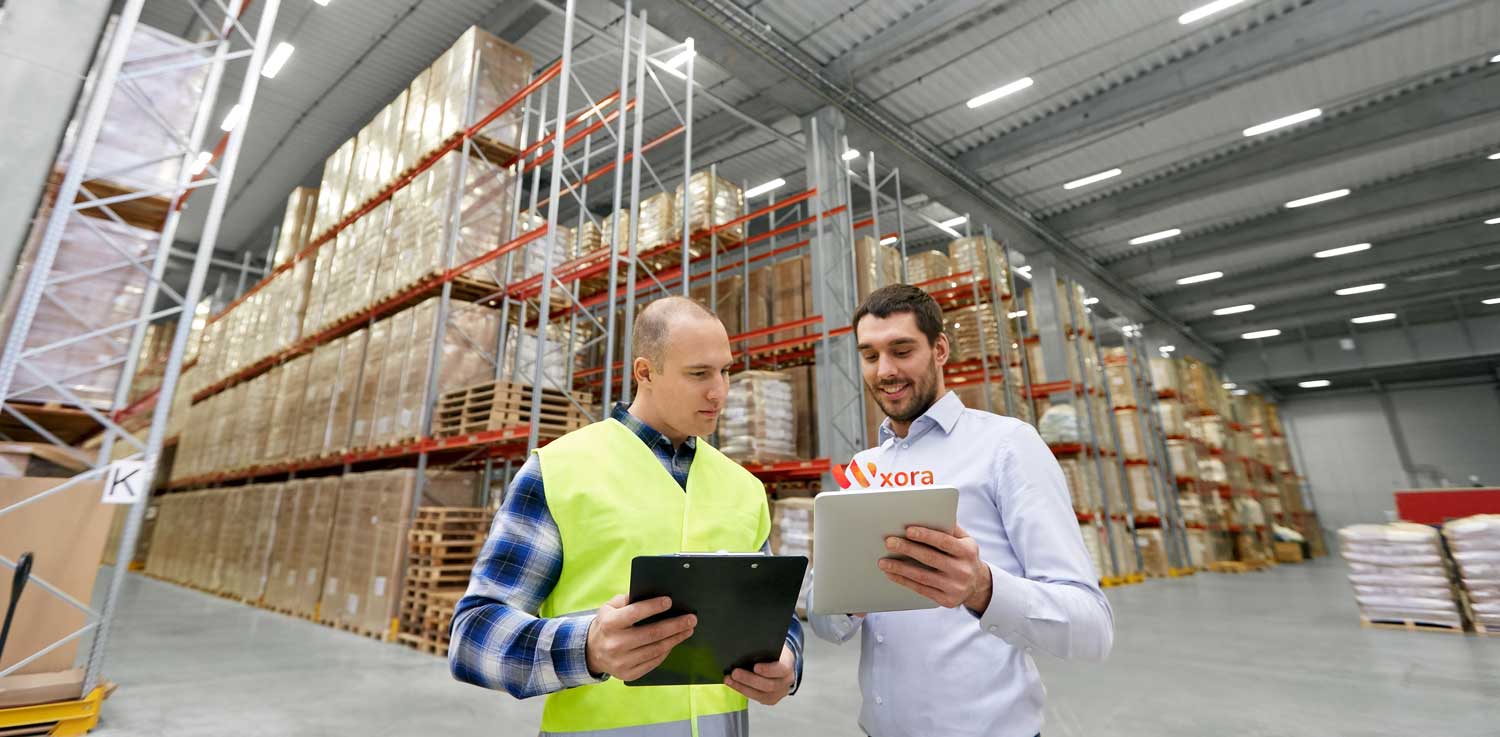 If you are in the process of ERP implementation or planning to, then this guide is for you.
Implementing an ERP system can be a tedious task if things are not organized and systemized.
Not to mention, there is a heavy risk that not many companies are aware of during the ERP implementation, here are few examples:
Schedules are not met.
costs are significantly exceeded.
Improvement does not live up to expectation.
or even worse the whole ERP project fail!
Before digging deeper on how to mitigate any potential ERP crisis
First thing's first…
What Is ERP?
---
Enterprise resource planning — ERP  — consolidates the main resources of a business or other organization to create an integrated software solution that simply works.
An ERP system is the control center that allows for the management of all the varied software processes the organization requires in order to run smoothly.
ERP suites or solutions can integrate processes such as resource planning, manufacturing, distribution, accounting, human resources, marketing, and other systems into a single efficient system.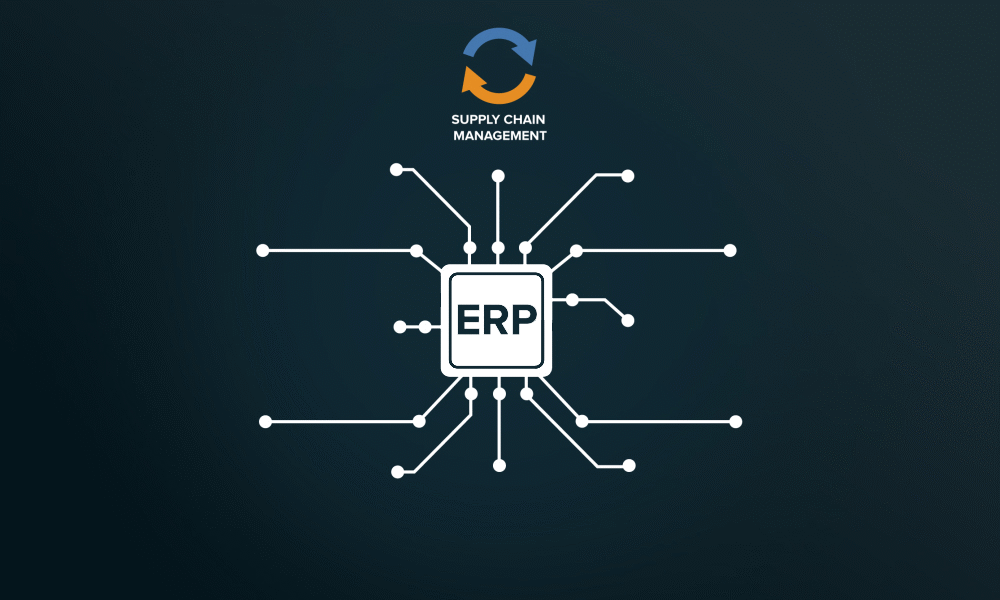 The benefits are immediately apparent. Having a single and reliable system in place reduces the risk of oversights, increases efficiency and thereby also productivity and creativity, and facilitates effortless communication across departments.
Ultimately, ERP suites cut down on unnecessary costs while allowing the members within an organization to focus on the truly important work.
Modern ERP suites may be local (also referred to as on-premise), but they also, increasingly, exist as cloud-based Software as a Service (SaaS) solutions.
Today, ERP systems are no longer the domain of industry giants, as these efficient systems are gradually becoming more accessible even to smaller businesses and organizations.
What Is an ERP Implementation?
---
An ERP implementation is the process an organization goes through to successfully transition from their previous model of operation to their new and effective ERP system.
You already know that is easier said than done — the ERP implementation process is absolutely nothing like upgrading your home computer to a new version of Windows.
ERP implementation begins by analyzing the current system, determining future requirements, and planning the scope of the ERP.
It continues with installing the system, engaging in thorough testing, migrating all your data, and taking the ERP solution live.
All the employees within the business will need training to successfully manage the ERP suite, which will then rely on ongoing support to remain fully operational and up to date. 
Implementing an ERP solution is a complex undertaking for a business, and can be a daunting task. However, the benefits are sufficiently substantial to make it worthwhile.
You do not want your company to fall into the 75 percent who begin ERP implementation only to ultimately fail, and that is why it is crucial to be adequately prepared before you begin.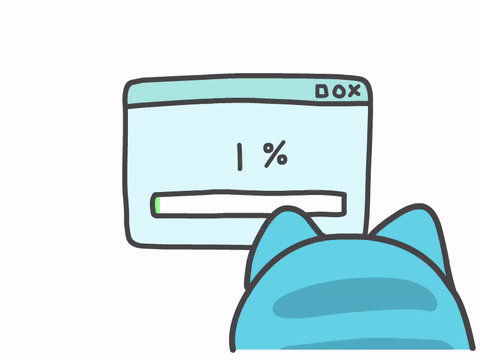 What Are the Most Crucial Phases of an ERP Implementation Plan?
---
Implementing your ERP is going to be costly, time-consuming, and stressful — but as long as you are armed with the right knowledge, you will get there in the end.
To make the process easier, it is absolutely necessary to break your ERP implementation into manageable chunks.
Here, we'll take a look at what each phase in the ERP implementation plan should look like.
1) The Discovery and Planning Phase
Your project team should engage in an in-depth discovery and planning phase that includes members from across your entire organization as well as, in most cases, an outside ERP implementation consultant.
Don't leave the ERP implementation only to your IT department, but consult employees and leaders across different departments.
From sales to customer service, and from accounting to operations, you will want to involve key players who rely on your current solutions daily and will in future depend on the ERP.
Define your present situation clearly and identify your needs, a process that will get you several steps closer to the perfect ERP solution.
Within this step, it is especially important to hone in on any persistent problem areas to ensure that your ERP implementation can effectively overcome them.
This is also the stage at which you will want to analyze and determine your budget, and likely determine whether you will opt for a custom ERP or choose an out-of-the-box solution that you may modify to meet your needs.
Although you can reasonably expect this to be subject to change, you may want to set a preliminary timeline as well.
ERP implementation typically takes a couple of months, although some organizations claim to get through the entire process in less than 30 days.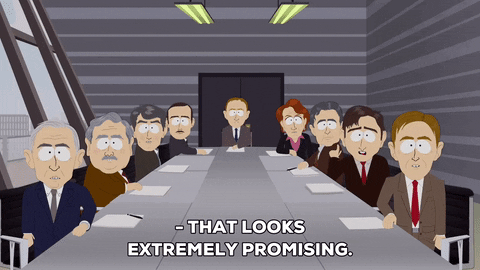 2) The Design Phase
The design phase of your ERP implementation focuses on designing how the business processes will work.
Having already identified your ultimate goals, this phase can emphasize workflow design and identifying third party services that you will need to integrate into your ERP suite.
During this process, you will consult the development team about the UX and UI side of the implementation, ideally with constant feedback from your future user base.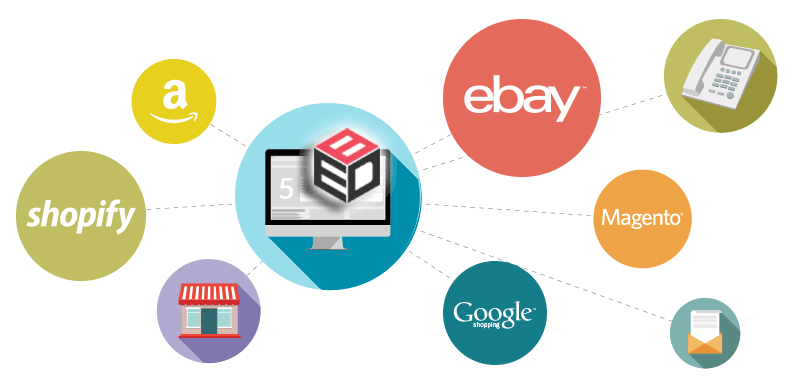 3) The Development Phase
This key step in the ERP implementation process is unavoidable whether you opt for an out-of-the-box solution or are building a custom ERP from scratch.
In the first case, your development team will at a minimum configure the software to smoothly work with the new system, and likely also customize it to meet the needs you identified during the last phase.
Custom ERP solutions depend on more complex steps that include crafting wireframes, developing the IU/UX, choosing the platform and integrating all the modules.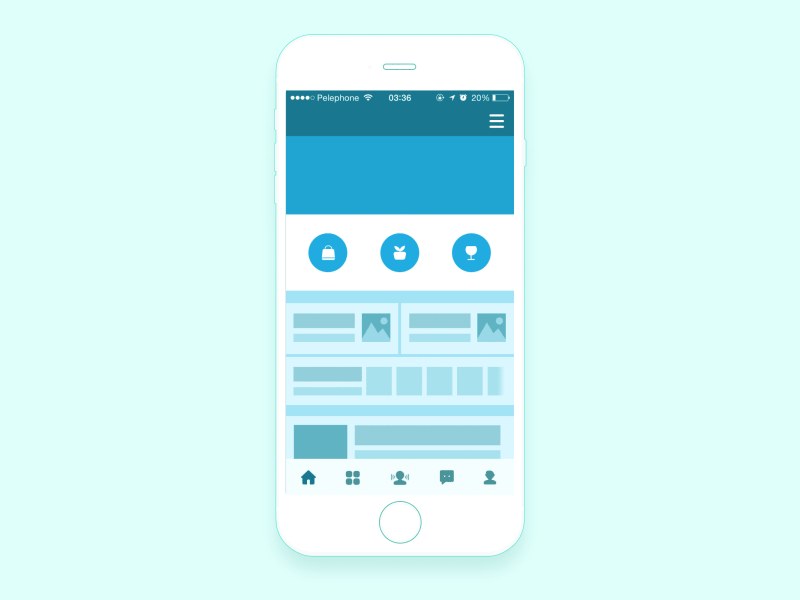 4) The Testing Phase
Many of the phases of ERP implementation will necessarily overlap and unfold simultaneously.
The testing phase will take place alongside development, as developers check whether everything is running properly and make adjustments where needed, while also consulting the future users of the ERP suite.
During this exciting stage, chosen employees can begin experimenting with the system — getting a feel for how it operates, and of course the chance to spot any gaping holes.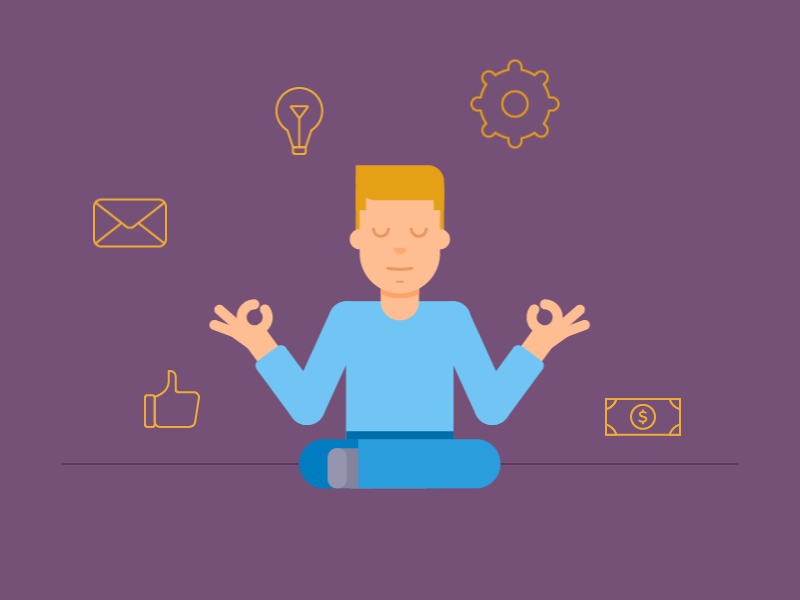 5) Data Migration and Deployment
After all that hard work, your ERP solution is now nearly ready to go live!
If the previous steps have been successful, your organization will be well and truly ready to begin the painstaking data migration process.
This stage will integrate data from different departments.
Many organizations will deal with duplicate data, as well as errors that need to be corrected or updated.
To ensure that your ERP suite meets your goals of increased efficiency and productivity, all the data due to be migrated should be carefully fact-checked and updated.
Redundant data should be purged. 
Once data migration is complete, your organization will finally be ready for deployment — also known as going live.
This is the moment you have been waiting for, and members of the ERP implementation team will hardly be able to wait.
Prepare for the inevitable hiccups, however. Even the most beautifully-designed ERPs will face some problems that you will discover during system testing, and you will definitely have to face employees who have no idea how to work the new system despite prior training. Prepare for a stressful ride.
You essentially have three different options when it comes to taking your ERP system live, and none are right for each organization.
Some simply rip off the band-aid by transitioning from the old system to the new ERP in a single day.
This method may seem fast, but it risks running into countless operational difficulties that are then harder to fix.
Hint: Make a backup.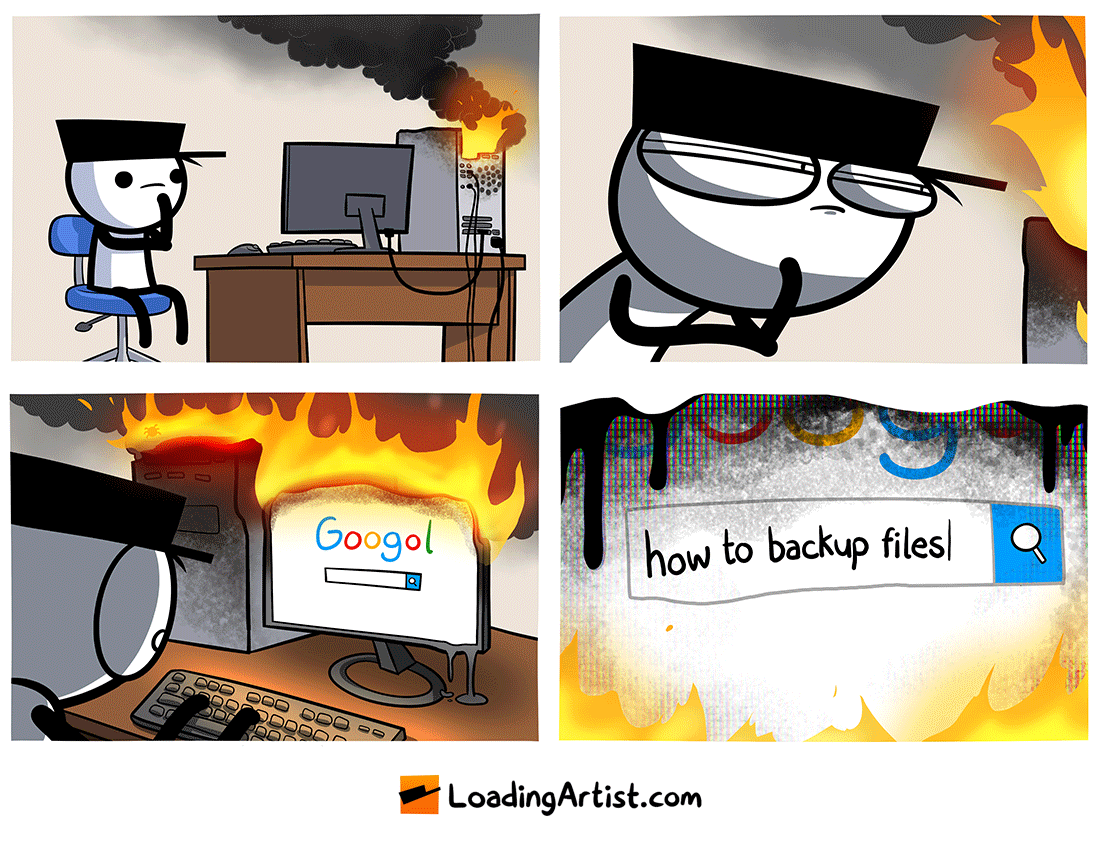 Some take a phased approach to ERP implementation, which means one department or group will transition to the new system first.
They will test the ERP, adjust to working with it, and give the development team time to fix any issues.
Then, the next team follows, until the entire organization has made the transition.
Yet others run a parallel approach, a clunkier but safer option in which your old system will function alongside your brand new ERP for a time, without risking potential data losses.
No approach is right for each organization, and you will have to determine which one meets your unique needs ahead of time.
6) Training Your User Base to Use the ERP Suite
Your organization can start training the ERP suite's future user base during the development phase, and will certainly need to begin well before the go-live day.
By bringing your users into the project from day one, they will not only be able to offer valuable feedback, but also slowly start getting used to the idea and practice of the new ERP.
Never underestimate the anxiety that can result as your workforce adapts to an entirely new system.
Know that users who have already had the chance to test-drive the ERP solution are more likely to embrace it with ease once it does go live. 
Alongside running e-learning or live courses that teach members across your organization to make optimal use of your ERP solution, you may also simply allow them time to experiment with it before it goes live.
The more tech-savvy employees will help others iron out issues they encounter as they adjust to the new ERP, and you will gain insights that you might otherwise have missed out on.
Here are some example stakeholders you should include when implementing various functions:
| Stakeholder | Function of interests |
| --- | --- |
| Senior management | Analytics, reporting, BI |
| Accounting | General ledger, accounts, asset & cash management |
| Engineers & shop floor staff | PLM, production scheduling, document management, designs |
| Shop floor workers | Document management, inventory, designs |
| Sales department | Forecasting, BI, CRM functions |
| Warehouse staff | Inventory, WMS, SCM, mobile device integration |
Ongoing Support and Updates
ERP implementation is, if you are going to be honest, an ongoing process rather than a single event.
ERP implementation is not finished on deployment day — more likely, your organization will find that it is only just beginning.
During this final, and never-ending, stage, the ERP implementation team will focus on making adjustments that optimize the ERP system, altering configurations as needed, and offering continuing training to lost and new employees.
Companies that have opted for on-premises ERP solutions are additionally going to be dealing with periodic updates, quality assurance, and hardware upgrades.
Those who chose SaaS ERP systems are, on the other hand, likely to enjoy more of a plug-and-play approach in which the system provider offers automatic updates.
Evaluating the Success of Your ERP Implementation
Now that your ERP is live, your organization needs a practical way to evaluate if that painful process resulted in the success you hoped for.
Employee satisfaction and productivity, customer satisfaction, and of course your return on investment are all hugely important parameters that will help you measure your success.
Where necessary, you can continue making adjustments to the system.
ERP Implementation: Best Practices
Implementing an ERP can take your organization to the next level, but it will absolutely not revolutionize your business and make productivity and efficiency sky-rocket on its own.
You have heard it before, and you will hear it again now — most organizations that bravely set out to take their processes into the 21st Century with an ERP solution that looks fantastic "on paper" will fail. 
To make sure yours will not be among them, you — plainly put — have to prepare for the possibility that it might. That means having worst-case scenarios in view at all times, and proceeding cautiously.
With an abundant dose of realism, your ERP implementation can avoid the most common pitfalls by ensuring that you follow best practice. That includes:
A meticulous planning phase

that doesn't leave anything out. You've become deeply familiar with all the buzzwords. You want to cut costs, boost productivity, and do away with redundancies. You want a stunningly-designed ERP that works as smoothly as Swiss quartz movement — and you'd like that as soon as possible, thank-you-very much. You can't speed-run your way through your planning and design process halfheartedly to achieve that. Take your time.

A well-thought-out data migration process.

Do not make the fatal error of simply migrating all your legacy data to your ERP solution; this will result in duplication and the migration of woefully outdated data sets that clog your ERP up with precisely the kind of thing you hoped to eliminate at the outset.

A practical training plan.

Not everyone in your organization will take to your ERP solution like a fish to the water. Some will have trouble adjusting, while others will actively resist the changes the ERP brings. Your ERP system may be designed to create a trouble-free and intuitive working environment, but you can reasonably expect some resistance. Give your employees ample time to make the transition, so that when the time comes, they will love the ERP as much as you do. Then, continue to fix any issues and offer advice as needed. Don't forget to actively ask for feedback. Your users are the ones who need to work with the ERP on a daily basis, after all.
ERP Implementation: Frequently Asked Questions
What is the most challenging phase of an ERP implementation?
That is a difficult question to answer. Although ERP solutions will, when implemented properly, ultimately streamline all the processes within your organization, you can reasonably expect to encounter a unique set of challenges during every stage.
Your ERP implementation has higher odds of being successful from the very start if you take great care during the earliest planning and discovery phases.
This is where the vision that will later come to life takes shape.
With everyone on board, from the leaders who will play a key role in securing the necessary funding to the core users who are going to depend on the ERP, you will avoid problems down the road.
How do you make sure your ERP implementation unfolds on time?
Some delays are inevitable. Your primary goal is for your ERP implementation to unfold without problems, after all, and that takes time.
By setting a loose time frame rather than a rigid date, you will save yourself from unnecessary stress while making sure that the system you end up with is the one you dreamed of.
Some ERP implementation consultants promise to help your organization get an ERP solution up and running in under a month — from start to finish. That is, honestly, unrealistic in most cases. 
You can expect to spend at least a few months on your planning through deployment stages. Larger organizations may take a year or longer to complete these phases.
After that, the ongoing support and updates do not have an expiry date.
To guarantee that you won't have unplanned delays in your ERP implementation, in short, be flexible.
If you don't have unrealistic deadlines, you will not be late in implementing your ERP, either.
How does ERP implementation differ for cloud-based ERP and on-premises ERP Systems?
On-premises, or local, ERP systems represent the more traditional model.
Most companies would acquire ERP suites from one of the established large providers, as a one-time payment for licensing.
The ERP suite is subsequently installed on the organization's own servers — hosted, as the name suggests, on the premises.
Under the licensing agreement, the ERP provider is responsible for delivering updates and offering support.
Large companies, or those specializing in software, may also design their own on-premises ERP solutions from scratch. 
Cloud-based, or SaaS (Software as a Service) ERP suites are growing in popularity.
These subscription services offer various payment models, with the common factor being that data is constantly uploaded to the cloud and hosted on the provider's servers as opposed to your own. 
Both options come with their own respective sets of pros and cons, including potentially those that pertain to security and data loss.
Overall, the costs for both tend to be similar over the long term. Transitioning to a cloud-based ERP solution is different in terms of implementation, however.
It tends to be faster, for one, and it also demands fewer tech skills on the part of an organization's IT team.
How important is executive sponsorship for ERP Implementation?
Extremely. ERP implementation will, when done correctly, ultimately lead to financial savings as well as increasing both customer and employee satisfaction.
Executives have every reason to support this move, then, but without this crucial support, an IT department will struggle to acquire the funds they need to ensure the process can reach the finish line and achieve the desired outcome.
In addition, top-down support is vital when it comes to ensuring that every employee is able to transition to the new system.
Who are the leading ERP Software providers?
In this emerging and ever-improving field, familiar names are joined by fresh and innovative companies.
Microsoft Dynamics, Oracle, SAP, and Sage (which focuses on smaller and mid-sized businesses) are the leading ERP software providers.
All of these big names are able to offer on-premises ERP suites as well as SaaS solutions, and even a hybrid that offers the best of both worlds. 
They are no longer alone in this growing market, however. Epicor has been a trail-blazer for decades now, particularly within the field of manufacturing, and it now offers a strong selection of cloud-based ERP systems as well.
Infor's CloudSuite services offer systems uniquely suited to many industries, and smaller companies, too, are providing smart ERP solutions.
Unless your organization has already committed to designing its own ERP system, you have a tough choice on your hands as you decide between industry giants and providers that may offer services particularly suited to your field.
Can historical or legacy data be migrated?
Yes. In most cases, you will be able to migrate your old and historical data during your ERP implementation.
Such an arrangement will usually have to be agreed on with the ERP service provider in the pre-sale stage, whether you opt for a leading ERP provider or a more industry-specific option.
The question is, however, whether you will want to do this. ERP implementation offers an unmissable opportunity to finally do away with chronic redundancies. 
Your data migration process is the ideal time to verify all your data, eliminate obsolete information that you may have held onto for far too long, and enter a new age with a perfectly-functioning system that solves old problems.
Do you truly need to hold onto that data? Even organizations that were already using ERP suites can expect to see their costs increase by 10 to 15 percent if they do commit to this migration.
Does ERP implementation have any hidden costs?
There will not be any "hidden" costs if you pay attention to your ERP provider's fine print while also taking any customization fees into account.
There may, on the other hand, be costs you forgot to include in your budgetary projection.
These include the costs of testing your ERP suite and the costs of training your employees to use it to the point of proficiency.
As your employees get used to the new system, you may see a temporary setback in productivity, and it is further possible that you may have to deal with some dissatisfied customers due to a migration-related mismatch.
Then, you have to consider the costs of ongoing support. 
All of this may sound scary, but if designed properly with your organization's unique needs in mind, these costs can be considered to be growing pains.
Well-designed ERP systems that function beautifully will not lead to additional costs — they will save you money and help your company grow.
Conclusion
We've now come to the end of our ERP implementation plan. A final word before signing off: all companies are different. You'll need to customize this template to the needs, schedules, and idiosyncracies of your own organization for maximum success.
Happy implementing!