CRM is a great software system for businesses.
It can help you manage your customers and provide the information that will allow you to do better marketing.
But if CRM projects are failing, it doesn't matter how good of an idea CRM is!
I'll talk about 63% of CRM projects fail and what steps can be taken to maximize CRM adoption rates in order to make sure it's as successful as possible for your business.
Seeing an astonishing amount of failed CRM projects may be discouraging to some.
The right CRM can provide a high level of efficiency and organization to your business.
If you are on the fence about whether to implement a CRM system, I hope this article can help!
End-user CRM adoption is the Key!
I have to say the CRM project success ultimately boils down to the speed of its adoption within your company.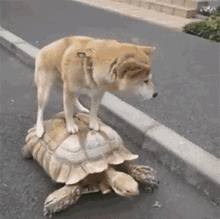 Adopting CRM software the right way benefits your organization in more ways than one, including delivering world-class customer service, needless to say.
However, more often than not, people get the process wrong and hence the quagmire!
Failing to adopt CRM software properly is usually a reflection of the following aspects:
– Poor management and training practices
– Lack of clarity in business objectives
– Failure to adequately define project scope, timelines or budget.
Etcetera!
And even more so if adoption numbers are not tracked on a regular basis!
If the employee, man or woman who is building CRM technology at your company doesn't support it fully for its use in his regular work, then end-user adoption of CRM will be a waste.
Slow or negligible end-user CRM adoption means more inefficiency in the entire business process. Profits might erode and in the long term, enterprises might turn unviable.
In our experience, the next question is always how to drive end-user adoption.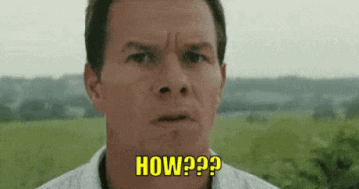 7 Proven Strategies to Drive End-User CRM Adoption (with case studies)
For a CRM (customer relationship management) project to be successful, it is important that the end-user's needs are taken into consideration.
An efficient CRM strategy begins with understanding the end-user's skill set and priorities.
The CRM user is the person you need to convince, they are the one who needs an understanding of why CRM project adoption will be good for them.
So how can we drive CRM implementation?
Here are some of the tips that could help you reach your CRM adoption goals
1. Show The Value CRM brings on the table
Your employees may be hesitant to adopt your CRM software especially since they believe it was installed for the purpose of reducing staff levels and force them to work harder.
One of the main goals we think when we implement CRM is to share "What's in it for the user?"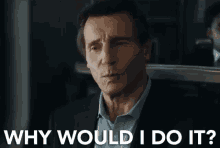 Perhaps it would be great to tell your employees how the new CRM adoption program will drive their productivity.
To effectively do this, companies need to link CRM adoption with individual growth and development.
Case Study: Vodafone's £59 Million Customer Relationship Disaster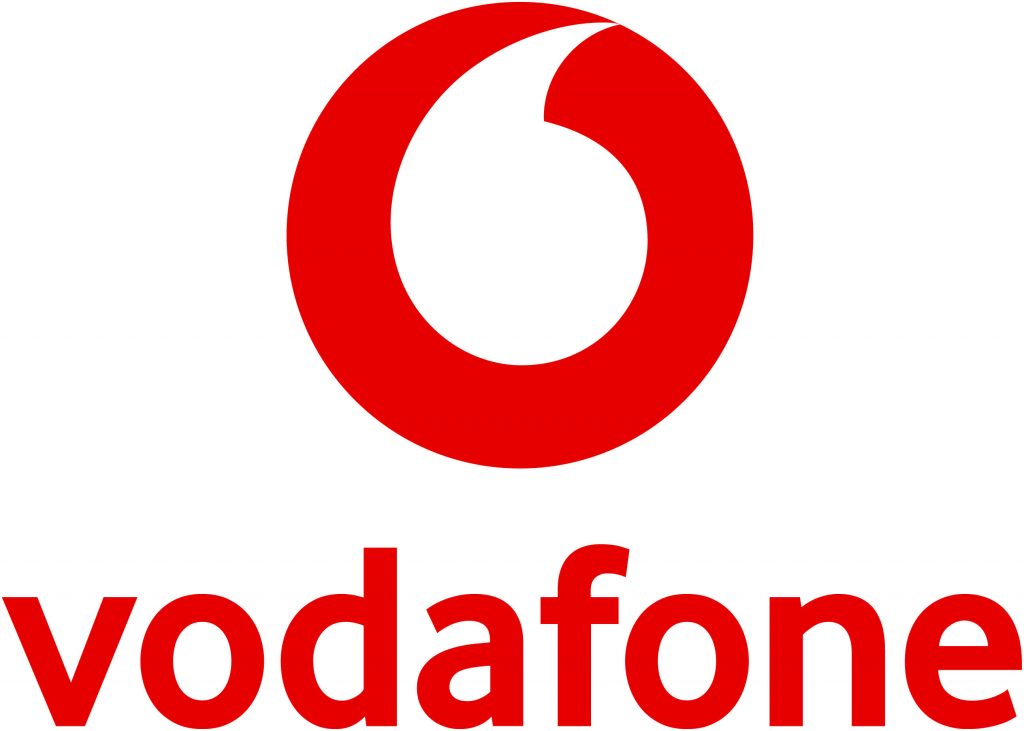 The system has led to a flood of customer complaints at the rate of about one every two hours, including some who had their contract cancelled but continued being billed, others whose direct debit mysteriously cancel, and yet more who have been shut out of online account.
The point of this case study:
This failure has been attributed in the past to the team not responding fast enough and not fully comprehending the newly implemented CRM system.
Not only this, there was lack of interest to use the new system and many employees preferred the legacy system.
2. Develop a user-driven mentality
The success or failure of any project depends on how well it aligns with your employees' expectations.
You must give input to the process of implementing CRM, as users will be affected by the changes, even if they are not aware.
One of the best ways to ensure that your CRM project succeeds is by including those who will use it most as part of the early implementation.
And give them the impression that their voice matters on how the system features will look like.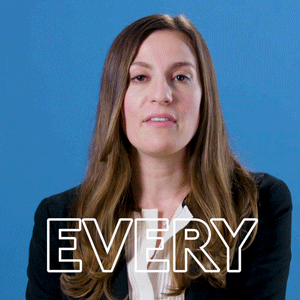 Employers who care about their feedback on the current CRM software and observe potential bottlenecks before transitioning to a new system can ensure success.
Case Study: Unilever CRM Success Story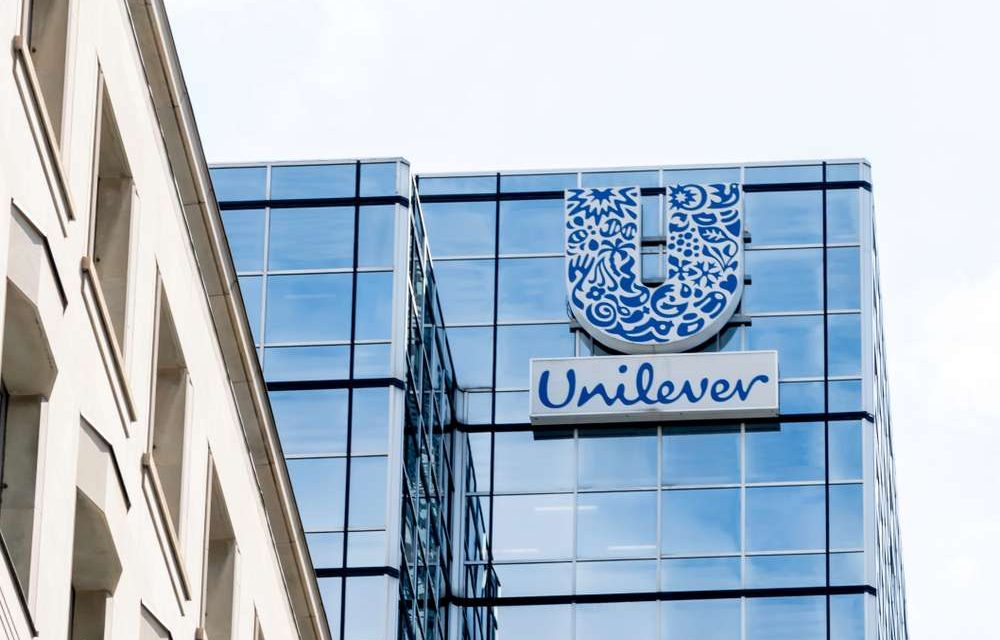 Rather than use CRM for customer service as a historical and transactional tool, Unilever uses it to collect real-time insights about customers across all channels.
According to an Unilever exec, Amanda Smith:
Building single, multi-channel digital platforms is crucial for any company with a diverse range of brands and the scale of activities.."
There was a big challenge for Unilever.
Unilever wanted to achieve a single customer view across all channels. However, three years into the project they realized that their original goals were too ambitious;
In this post for CMSWire, Larry Dignan writes about how Unilever found success with centralized CRM by outsourcing everything and getting rid of middle management. Forbes has also argued in favor"
The OgilvyOne marketing director, Paul King said. "But at the time there were very few tools that would do email and SMS, integrate with the web, and provide feedback directly into a central database."
The point of the case study: Top management needs to let the actual CRM user give feedbacks to make sure that CRM features are aligned with what they actually do on day to day basis. This ensures very high adoption rate later on in the CRM implementation.
3. Hire Advocates for your CRM implementation
Implementing a brand new tool for your customer's CRM workflows can be a difficult and frustrating process for your internal team.
Hosting a CRM implementation without employee input will draw out loud cries and protests.
To handle this stress, consider hiring advocates for your CRM implementation strategy.
These champions will be the sieves through which your CRM adoption program strategy will flow.
You may also consider easing this transition by setting up a guide or human assistance for the purpose.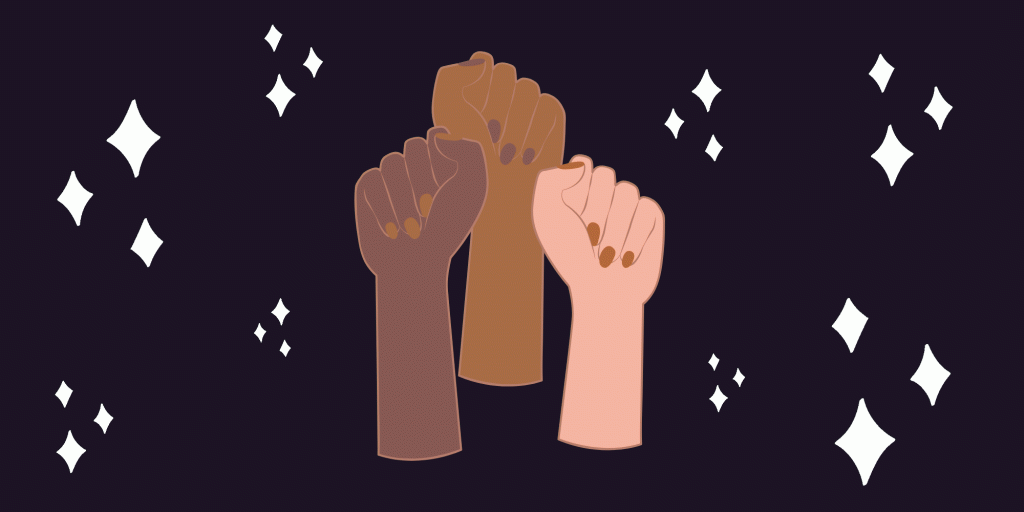 4. Practise, observe and repeat
Encouraging everyone in your CRM chain to practice the new tool regularly is one of the best ways for improving user adoption rate.
It can be challenging to get users to adopt your new CRM product. In fact, less than half of enterprises have a 90% user adoption rate. This statistic is influenced by the extent you use it on a regular basis.
5. Lead capture integration and automation
Too many business owners neglect the crucial step of integrating their lead capture process with a CRM tool; this can be problematic for the success of your company.
A good way to plug the hole in your sales management process is to implement an lead integration system with CRM and automate the marketing flow, this will be a great way to get your sales manager hooked on the new CRM system.
Most customer relationship management programs (CRM) such as Wxora CRM come with an API or Zapier Integration that makes lead capture a smooth process.
Match your strategy to drive up profitability for the success of your company.
A common practice for marketing organizations with lead contact programs is to manually add their leads into the CRM.
This process can be tedious, especially when you have a distributed team collecting from leads and continually adding them in.
Integrating your lead capture process with a CRM software will help to drive up your adoption rates.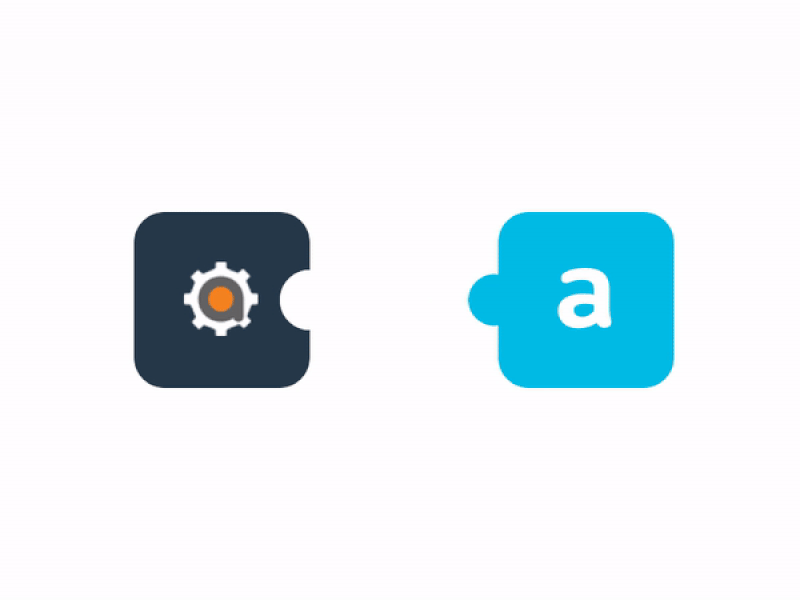 Here are my suggested integrations you should look for in a CRM:
Email integration
Calendar integration
Social Media integrations
Prospecting software integrations
Team communication integrations
Forms and data collection integrations
Calling software integrations
Proposal and document integrations
Live chat integrations
Ecommerce integrations
Event integrations
6. Work strategically with a clear focus on CRM-training
Implementing a CRM system takes time, and managers need to ensure that their employees are trained in the use of the CRM-system.
This training needs to be completed strategically so that you can get enough return for your investment into implementing a new CRM system.
It's not necessary to involve every employee in the early stage of the implementation.
I suggest assembling a diverse team of employees from different departments that are, preferably, voluntarily available to pull the cart.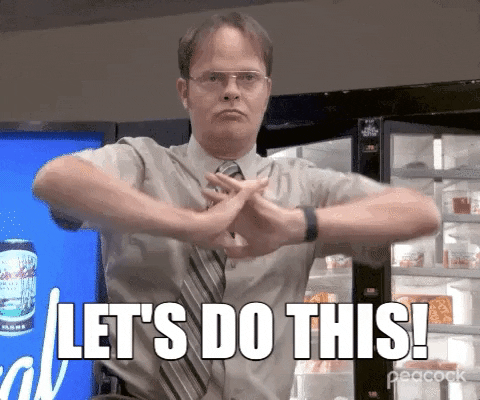 I call this 'the project team'. This team will be involved in executing the CRM-system while others can focus on their daily tasks, which will benefit you in many ways:
The project team will be able to make adjustments and improvements to the system before it is rolled out company-wide.
The project team can answer any questions end-users may have after going live.
The project team will be able to test the system much more quickly;
7. Personalize and simplify your CRM
You don't need to use your new CRM tool the same way it has been used by other enterprises.
CRM solutions work even better when they are customized to suit your business.
Customize CRM software with a variety of features including custom fields, buttons and layouts that capture the information you need from prospects, the ability to relate different pieces of data and customize layouts before rolling out your final version.
The CRM tool is not limited to organizing your contacts or tracking prospects' progress, it also can help simplify tasks in other areas of marketing.
Relevancy should be the watchword while rolling down your CRM adoption program.
Make your CRM tool simpler. Keep usability and design in mind.
This tool should be your last mile user's best friend. Make the customer relationship management tool easy to use so that he or she isn't intimidated by it.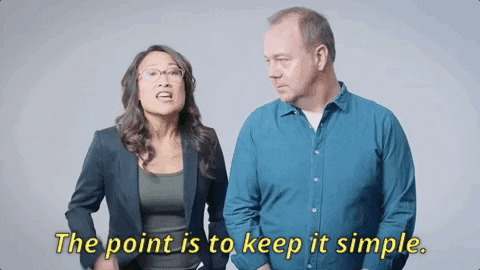 8. Make CRM adoption fun
It's always good to have a healthy competition in the workplace. By organizing regular competitions, owners will see their adoption rates increase.
For instance, you can incentivize your sales team for providing the best performance in phone calls.
Make this competition a regular event and tell the participants what their prizes will be. Imagining winning might motivate people to do their best work.
Create happy sales reps and maximize your ROI from CRM!
9. Make your CRM scalable and flexible
Your customer relationship management tool should grow as your business evolves.
Users adopting your product for the foreseeable future depend on its scalability and flexibility.
To use your CRM in a novel way, you need to make it future-proof.

Action plan for a solid future-proof CRM strategy
There are a number of ways to go about CRM. Every company has its own strategy which makes sense for their specific market, but they can be grouped into these categories:
1. The CRM mirrors your business strategy
CRM is a subset of your overall business model, as it aligns with your goals and strategy. You need to understand the entirety of your customer base before you decide on what CRM strategy will be best-suited for them.
2. Mapping your customer journey
How does your customer find you? How does they evaluate you and why do they buy from you?
A study done by Salesforce found that many businesses look at revenue growth to measure success, but today's digital world has proved this may not be an accurate approach.
The most successful businesses of the past decade have been built on customer experience (CEM).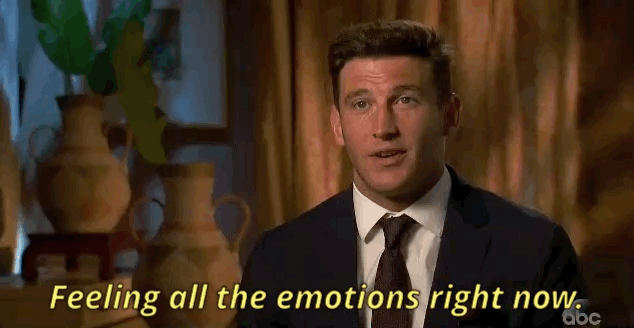 The old way where you just served customers based on what they needed is over, and now we know that to be a great company, your top priority needs to be providing incredible experiences with every customer interaction.
Ninety-four percent of businesses use a corporate website, 83% use email marketing, and 79% use social media marketing.
These are popular practices that the vast majority of businesses employ to target their markets effectively.
Wouldn't it be wonderful if your company could harness the power of all three mediums–plus more!–in conjunction with a proven CRM!
These customer journey matters should be heavily considered when developing your CRM strategy & user CRM adoption.
These CRM strategies can also help your team answer tough questions about the customer experience from within your product.
3. Organizations have multiple touchpoints
Determine who will have access to your software.
You may also decide how they can interact with it, depending on their role at your business.
4. Setting goals
With your organizational touchpoints identified, you can determine goals for each team to accomplish.
To maximize your CRM adoption, you should reward employees for quicker adoption based on goals & targets identified.
Targets should be achievable and measurable.
With this approach your CRM adoption rate ought to be higher than most businesses.
5. Installing the CRM processes and components
This strategy is more specific and has to do with the details about how to make your CRM. You need to figure out the right workflows, processes, logins, etc.
Then all of the users who use it will have a clear understanding of the process and make life easier for them.
6. Setting the right CRM software
Once you have figured out what you need, what your goals are for the organization, and where to find software that can help you meet those goals, then it's time to buy the right software. This is an important step in your CRM adoption strategy.
The considerations outlined above may help in your decision-making process as you start researching the CRM that is best for your company.
We want to make sure you choose a system that works well within the framework of what your business needs and offers an appropriate level of complexity based on its location, size, customer base, industry verticals, and more.
Get your free consultation today from an experienced team that will wake you through the right steps for your business.